Home » Dating giudes »

Do Dating Apps Work?
It may seem that nothing is easier than finding a partner nowadays. A single person can just download a dating app or join one of the dating sites, describe themselves, search for potential partners, match, and start a relationship. Of course, in reality, things are usually way more complex.
In this article, we're going to talk about dating apps, the benefits and pitfalls of using online dating services, and ways to improve the experience and find a perfect match on the web.
Best Dating Sites In 2023
Do any dating apps work?
The short answer is yes, absolutely. Nearly 40% of couples in the United States only met online, whether on an online dating site or a dating app. Moreover, the industry itself is on the rise.
Currently, there are thousands of online dating platforms, and though we usually talk about the giants, like Tinder or OkCupid, in fact, new dating websites and apps are launched monthly, each offering something special to a user. There are online dating sites and apps for all. Sites for Christians only, sites for people seeking relationships with foreign partners, sugar dating sites, and platforms for people seeking affairs—all a single person needs to do is make a choice.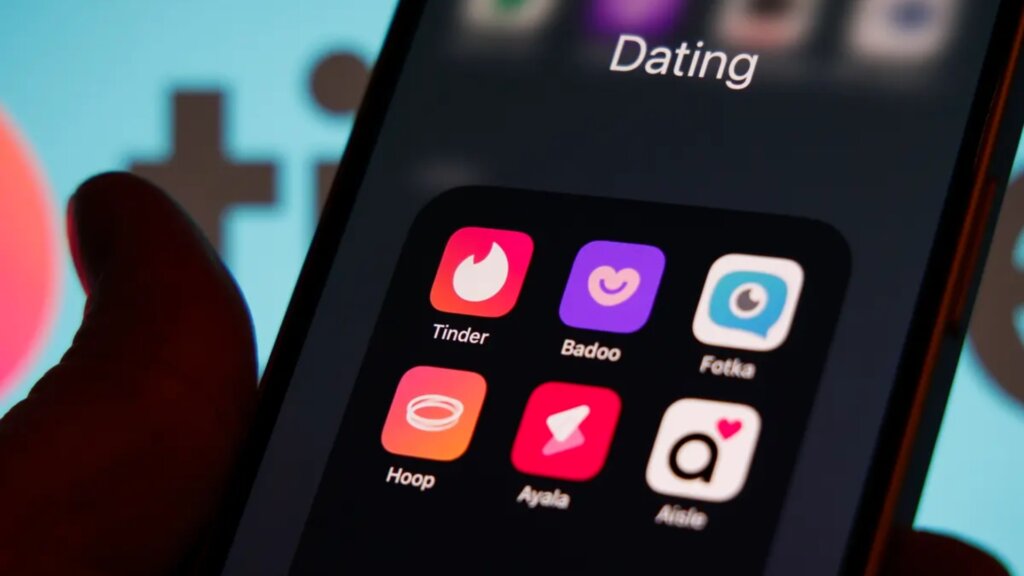 Speaking of choices, in the online dating world, they actually matter most. Dating apps work, but the thing is there are low-quality and no-so-effective dating sites and dating apps, too. That's why every single person who's going to choose an online platform should do a few main things, namely, clearly set the priorities, do a background check of all the apps that meet their basic requirements, and then create a profile.
How do dating apps work?
The so-called traditional dating relies on chemistry, direct communication, voice, and gestures, while online dating mostly relies on algorithms. The best dating apps may have a different concept, but the truth is they all work more or less similarly. Here are the main principles the system is usually based on:
A user chooses a dating site or an app based on their main goal—finding a serious relationship, marriage, casual relationship, etc.
They get access to profiles which are usually divided into a few main sections and include more detailed or basic information about a user.
There are search features that help find matches—whether it is a search with advanced filters or basic swiping.
There are communication features—live chat, mails, video chat, pretty much everything to help people meet and get closer to each other online before they meet in real life.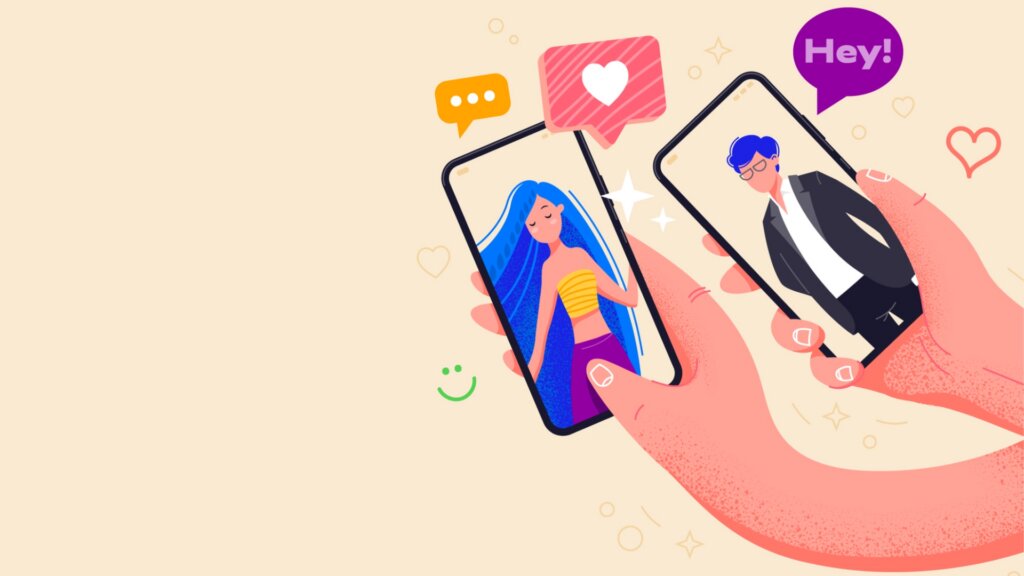 Generally speaking, a user gets access to the dating pool and can use search and communication tools to interact with users, find someone attractive, get to know this person a bit better online, and then meet in real life.
Why don't dating apps work?
There are a few main reasons why dating sites and apps don't work, namely:
Low efficiency of the site itself—fake profiles, poor moderation, and wrong dating pool worsen the experience and reduce the chance of finding a partner.
Low-effort online dating profile—that's one of the most common reasons why people have a low response rate.
Not knowing your own goals and priorities—random search can work if you're just lucky, but if you don't, there'll be a lot of messages from the wrong people in your inbox.
If a user realizes what exactly the problem is, they'll be able to adapt their strategy and meet their main goal.
What to do if dating apps don't work?
If you're not new to the online dating world and for some reason, can't find a partner, take a look at some recommendations below:
Consider choosing another online dating app. Find the site where most people will meet your basic criteria—have certain relationship goals, are of a certain age, are from a certain country, etc.
Improve your own online dating profile. Add photos and write a very good, detailed bio. You'll narrow the search only to people who already know something about you and like it.
Improve your online dating strategy. Ask yourself what you can offer, find out which communication tools work best for you, try different approaches with potential partners, and develop a strategy that will actually work.
Search for the most compatible matches more carefully. Don't rely on appearance, income, or any other single criterion—use a more integrated approach not to waste time on people who have other views on life and relationships.
Choose the solution for your specific problem, and you'll have a great chance to improve your online dating experience.
Online dating vs. traditional dating
Both online dating experiences and dating in real life have their pros and cons, so if you're still choosing between the options, take a look at the lists below.
Pros & cons of online dating:
Direct access to profiles of similar people with similar goals
Opportunity to make a choice based on certain criteria, from education to hobbies
Less room for social awkwardness
No direct contact
No way to understand if there'll be chemistry between you in real life
Pros & cons of traditional dating:
Pros of traditional dating
Direct contact with a person
Opportunity to get closer to each other faster
Fewer opportunities to control yourself and pretend someone else
Cons of traditional dating
Difficulty in finding single people
More emotional damage if anything goes wrong, more social awkwardness
Expert's opinion
People using dating apps and sites may have completely different online dating experiences, and that's true. In fact, success and the level of satisfaction depend on two main things: the quality and the efficiency of the dating site or app you are using and your own dating strategy. Online dating requires time and effort—it's just a common mistake to think that everything depends on luck. So, here's the scheme. A single person who wants to find a long-term relationship or any other type of relationship online should: 1) choose the right dating site; 2) make their own profile as detailed and honest as possible; 3) contact the right people using the right communication features. In this case, the chances of success are incredibly high.
Final thoughts
Traditional dating vs. online dating, what's going to win the battle? In the modern world of remote jobs, smaller social circles, and a lack of new contacts, more and more people tend to search for romantic partners on online dating sites and apps. The "online dating skill," just like any other skill, can be developed, and the best way to get started is to stop making random choices and start making decisions based on logic, your own priorities, and the desire to see things from a long-term perspective. 

Meet Casey, the author behind our dating site guides on Dating Tutor. She is a professional writer and content creator who has a unique writing style and makes complex topics clear for the reader.